General Home Renovations
It's easier than you think to make your dream home a reality when we connect you with recommended home renovation contractors in your area to get the job done right.
What Are the Benefits of General Home Renovations?
Making improvements to your home can significantly increase its value, but that's not the only reason to do a home renovation. Even simple projects can have a big impact on your day-to-day life and the enjoyment you get from your home. Whether it's new flooring, new lighting, or something as simple as a fresh coat of paint, the possibilities are endless. Looking for a pro to get the job done right? Start your free estimate and we'll connect you with the best home renovation contractors in your area.
Four Types of Home Improvement Projects
General home renovations will typically fall into one of the following four categories. Knowing which one your project belongs to can help you with the planning process.
Basic
A basic home renovation involves making repairs and upgrades as needed so that your house functions well. Things like fixing the roof if it leaks, replacing worn or cracked tiles, and installing new fixtures that don't work properly all fall under basic home renovations.

Curb Appeal
Renovations that improve your home's curb appeal are often done before listing it for sale. These are projects that make the exterior of your house more attractive or useful, such as painting, garage doors, driveway repairs, landscaping, or installing a new walkway.

Value-Added
If you're flipping a house or are planning to sell soon, then you want your renovation to have a good return on investment. Renovations that up the value of a property include new exterior siding, kitchen renovations, upgraded bathrooms, better landscaping, and energy-saving improvements.

Personal Enjoyment
Your home is your castle, and you want to get the most out of it. Renovations for personal enjoyment include projects like swimming pools, tennis courts, hot tubs, wine cellars, home theatres, and other fun amenities.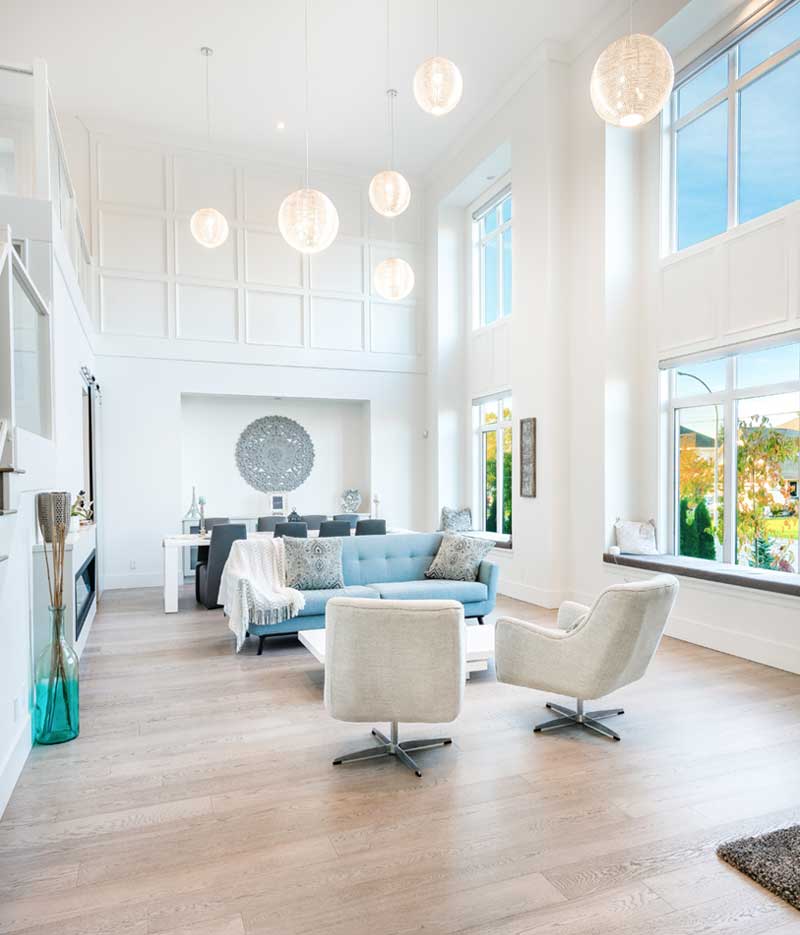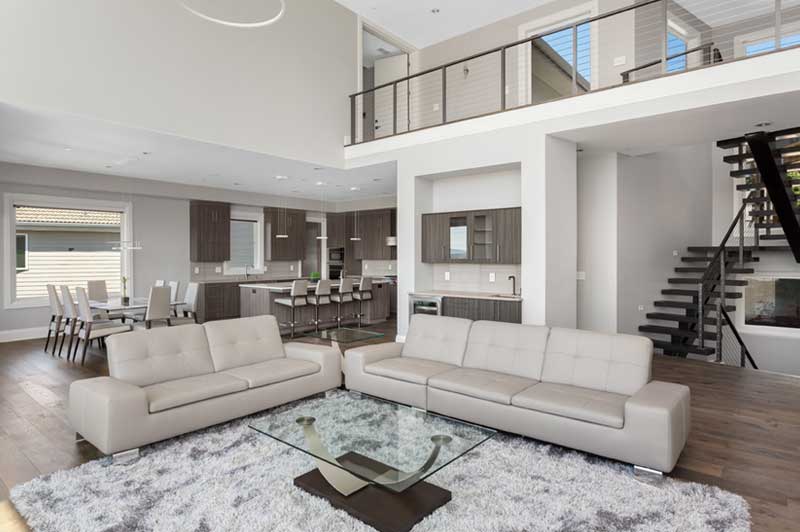 HOME UPGRADES
How to Plan a General Renovation
Planning a home renovation can take as long as the actual renovation itself, but the more you can plan, the better the outcome will be. Keep in mind that the planning should be relative to the scope of the project—the bigger the project, the more planning should be involved.
Make a Plan
No matter how big or small your renovation is, try to make all the most important decisions before you begin. The more detail you have upfront, the better idea you'll have of how much your project is going to cost.
Build a Budget
Calculating how much your renovation will cost you before you begin will save you a headache in the long run. Renovations often incur unforeseen costs when it comes to labour and materials, so be sure to include some wiggle room in your budget. Use our calculator tool for an accurate estimate of what your project will cost.
Hire a Contractor
You may love to DIY, but unless you have the experience, many home renovation projects are best left to the experts. In some cases, building codes require certain renovations to be done by a licensed professional, so hiring a professional contractor can save you loads of time and money in the long run. Submit your project now to get started with leading home renovation contractors in your area.
How Much Do Home Renovations Cost?
The cost of completing a home renovation project will vary depending on the current state of your home and your intended improvements. Your location and fluctuating labour and material prices can also have an impact on cost. With MyHomeUpgrade.ca's free renovation calculator, you can put in the details of exactly what you need, and we'll provide you with a detailed estimate of how much you can expect to pay based on rates from recommended home renovation contractors in your area.
Tips and tricks
What Are the Most Popular Home Renovation Projects?
Get inspired with a look at these popular home improvement options.
There are many good reasons for updating your kitchen. Your family spends a lot of time there, and it's one of the best ways to add property value. Whether you opt for a chef's kitchen equipped with all the bells and whistles or just want a quick refresh, the possibilities are endless when it comes to kitchen remodeling.
There are many reasons you may want to undertake a bathroom renovation, like opening up more space, updating old fixtures, and creating a spa-like atmosphere, just to name a few. Better bathrooms will also boost your home's value for resale. If you're staying put, a bathroom refresh is something you and your family will get to enjoy every day.
Finishing your basement can add value and living space to your home for less than it would cost to add a whole addition. Basements are full of possibilities. You can turn them into a recreation room for the family, an in-law suite, or an office or workspace.
Exterior Renovations
Giving the exterior of your home a makeover might include putting in a garden, hiring a professional landscaper, adding a deck, or upgrading your windows or doors. If you like to spend time outside, your outdoor space is as important as your indoor space when it comes to renovations.
Financing Options to Make Your Home Renovation More Affordable
Take the stress out of budgeting for your home improvement project with flexible financing options, powered by SNAP Home Finance, that you can rely on.
Expert Home Renovation Contractors You Can Rely on
Plan your renovation with expert guidance. We work with only the most trusted home renovation contractors in your area who are all:
Experienced
Licensed
Well-reviewed
Your Home Renovation Project Starts Here