Choosing a Hot Tub: What Do You Need to Know?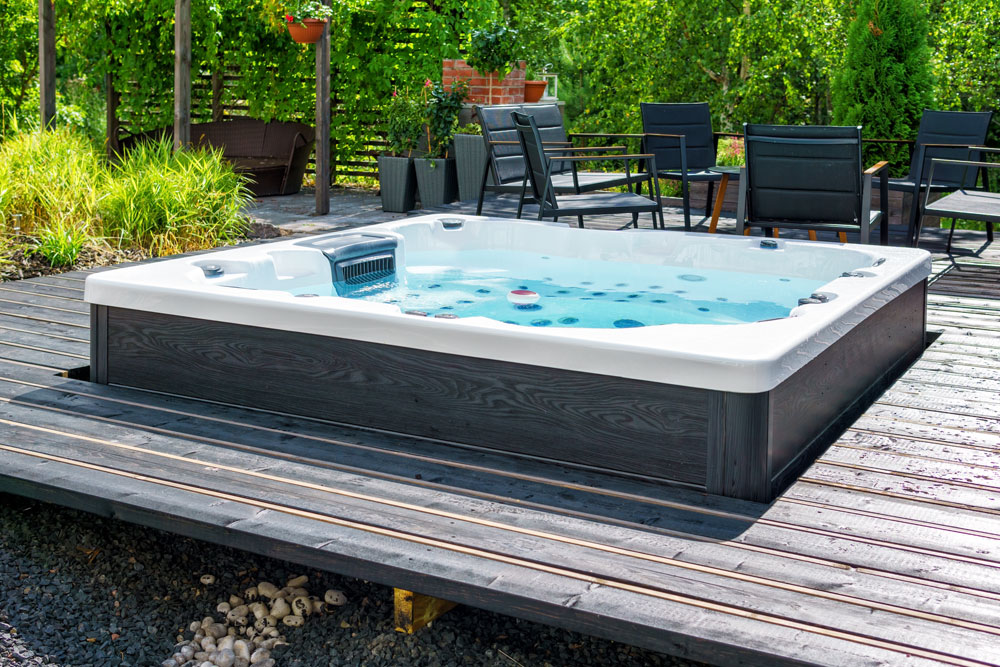 Adding a hot tub to your backyard can make a huge difference when it comes to your outdoor relaxation time. Unlike a regular pool, which is costly to install and time-consuming to maintain, a hot tub is surprisingly affordable to install and only takes a fraction of the upkeep. However, it's still a major investment, so you need to consider your options carefully to make sure you get the full benefit. Here are a few things to think about when choosing a hot tub for your home. 
1) Size and Seating Capacity 
The most basic decision is how large or small you want your hot tub to be. A larger tub offers more space for people to spread out, making it easier to have guests over to enjoy your new feature. However, larger tubs take up more yard space, cost more to buy and install, and can also more expensive to maintain. 
The one thing to keep in mind is that the number of seats isn't always directly related to size. Some four-seater tubs can be luxuriously roomy, while others could be a little more cramped, so always check the interior measurements as well as seating capacity. 
2) Above Ground or Inground? 
A straightforward, inexpensive hot tub is usually installed above ground and requires no excavation, inlaid plumbing, or other advanced construction work. However, above-ground tubs aren't always suitable for people with mobility issues. 
In-ground tubs are much easier to climb into and out of and look great as the centrepiece of a patio or terrace. On the downside, they cost more to install, and they can create safety risks if they're not properly secured. 
3) Hot Tub Material 
Whichever type of hot tub you choose, it'll usually come in one of three materials. Acrylic is highly durable and provides a smooth, comfortable interior in a variety of shapes. It also provides excellent temperature insulation to reduce energy use. However, acrylic tubs are heavy, harder to install, and have a higher upfront cost. 
Vinyl is a mid-range material that offers much of the smoothness and comfort of acrylic but in a lighter weight and slightly less durable package. While vinyl tubs can cost less to install than acrylic, they don't retain heat as easily and will therefore use more energy to use. 
Lastly, molded plastic is lightweight, durable, and available at a lower price point. Heat retention is in the mid-range, offering a good combination of inexpensive installation and moderate running costs. 
In general, if you plan to use your hot tub frequently over many years, acrylic may be your best choice. However, all three materials are worth exploring depending on your budget. 
4) Filtration 
While older tubs relied on chemical mixtures to maintain water quality, modern hot tubs use microbe-resistant filters to keep bacteria and other contaminants under control. For most tubs, two or three filters are plenty. Larger tubs may use more filters, but as replacements are costly, filtration can soon become a significant annual expense as their number increases. 
5) Number of Jets 
More jets mean more bubbles, but also means higher operating costs. Some hot tubs are sold on the strength of having an extravagant number of jets, but always keep a balance of bubble power and cost in mind. Do you really need that high-powered massage setting, or will a gentle stream of bubbles be enough? 
6) Luxury Features 
Some tub models boast extra luxury features that you might find attractive, such as drink holders, underwater lighting, and headrests—all common options. Decide which, if any, of these would improve your experience enough to justify the extra cost and try not to pay for extras you don't really need. 
7) Cost 
Lastly, it stands to reason that you shouldn't pay more than you need to for a hot tub. Nonetheless, it's worth considering how much use you'll get out of your tub and setting your budget accordingly. A bargain-basement inflatable tub might be quick and easy to install but won't stand up to heavy use, and you might only enjoy a few years of bubbles before needing a replacement. On the other hand, a high-end luxury tub might be a wasteful extravagance if you won't use it frequently enough to justify the investment. 
Whatever your budget or hot tub needs, at MyHomeUpgrade.ca, our team of expert advisors can help you explore your options, provide you with a free on-the-spot estimate for your project, then connect you with a recommended contractor in your area to install your tub. We can also offer flexible financing so you can get the hot tub of your dreams, whatever your budget. Call us at 1.833.527.1149 to get started!