7 Major Home Renovation Mistakes to Avoid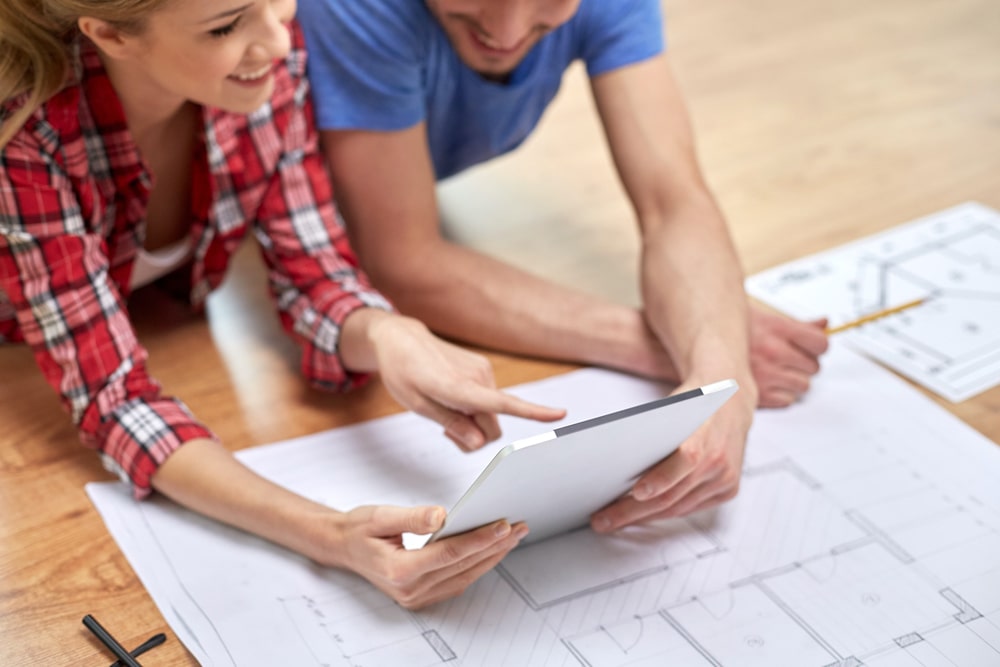 Any major home renovation will be a costly exercise, but the expense can quickly spiral out of control if the project isn't carefully planned and competently carried out. The first step toward achieving home renovation success is to avoid these seven common planning mistakes that can greatly increase the cost and hassle of any project, large or small.
1) Combining Too Much into One Project
Unless a large renovation needs to be completed in a single project for practical reasons, it often makes sense to split it into several smaller, more manageable parts. For example, if you're remodeling your entire home, concentrate on finishing one room at a time so that the rest of your living space is relatively unaffected during the work. Taking on too much in one project not only spreads the disruption and stress over a longer period but it increases the chance of mistakes being made as the complexity increases.
2) Setting Unrealistic Expectations
In these days of Instagram and Pinterest, there's no shortage of stunning renovation plans to pore over online. But remember that your home isn't a social media account, and you need to be realistic about what you can achieve within your building and budget. (Make sure to check out our financing options to make the most of your budget.)
If you set your heart on renovating your home to unrealistic standards, you're likely to be disappointed with your results. And what's more, you might end up living in a space that isn't functional for you or your family, even if it looks beautiful. Try to keep a focus on what's possible, practical, and likely to stand the test of time in everyday life.
3) Not Budgeting Carefully Enough
Few things are more disastrous in a renovation project than running out of funds when the job is only half-finished. Whether you're planning a kitchen remodel or a garage conversion, if you can't easily live with incomplete results for a while, make sure you budget carefully and accurately to ensure you're not left short of cash with plenty of work left to do.
Whichever type of reno project you're planning, our free renovation calculator will help you get a solid idea about the kind of budget you'll need. And if you need a little help in funding your dream renovation, our range of flexible and affordable financing options can bring your plans into easier reach.
4) Trying to Save Money with Unwise DIY
If your budget needs seem to be heading higher and higher, cutting them back to size can be tempting by doing some of the reno work yourself. But unfortunately, unless you're a genuinely skilled and experienced DIY enthusiast, it's unlikely you'll achieve results to rival a professional contractor.
At best, you might extend the project's duration and create extra hassle while not significantly reducing the expense. At worst, below-par DIY work will increase overall costs if it makes life more difficult for a contractor, or if a job needs redoing completely to achieve the quality you're looking for. We have a network of recommended contractors in your area who can help you get the job done right.
5) Not Hiring a Designer
Similarly, don't think that you can easily save money by not hiring a designer from the start of the project. For nearly any kind of renovation, an experienced designer can be invaluable and will more than repay their expense.
They can spot potential problems before they turn into expensive mistakes. They can also account for the small planning details that distinguish between a sparkling success and a disappointing failure. Lastly, they can take your vision and turn it into practical reality while getting the most out of your budget at the same time.
6) Focusing Only on Price
When you're hiring a contractor, don't always plump for the lowest estimate you receive, but also base your decision on online reviews, personal recommendations, and any examples of previous work they can provide.
A contractor who quotes significantly less than the competition may be perfectly competent—or they may be charging less to distract from their underwhelming results.
7) Not Having Reserves
Lastly, few projects go seamlessly from start to finish, and it's always sensible to have reserves of both time and money if things go wrong. Try and ensure you have around 10-15% slack in your budget to deal with unforeseen issues—that means making sure to not plan your project to an exceedingly tight schedule that allows no leeway for unexpected delays.
Whatever your next home improvement project involves, our team of expert advisors can help you every step of the way, from initial planning to hiring a recommended contractor and securing flexible financing to stretch your budget even further. Let us help you renovate like an expert!